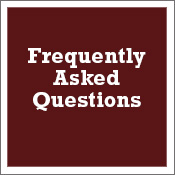 Las Cruces' Downtown Master Plan was created in 2004 so we're conducting a fully public process to bring it up to date and ensure it remains consistent with our priorities and ambitions. Here's the rundown on all the basics.
---
Question: What's this all about?
Answer: Downtown businesses, cultural institutions and residential neighborhoods are crucial to the social and economic vitality of Las Cruces. From time to time, we review goals and strategies for protecting and enhancing their contributions. We adopted our Downtown Revitalization Plan in 2004, and updated it with the current Plaza design in 2013. Since the original plan, factors that affect ways in which we prioritize investments and shape policies have shifted in both subtle and dramatic ways. So it's time to revisit what we know and position our Downtown for a more opportunity-filled future.
Q: When we say "Downtown Las Cruces," what area are we talking about?
A. Here's a map. Project area shown in white: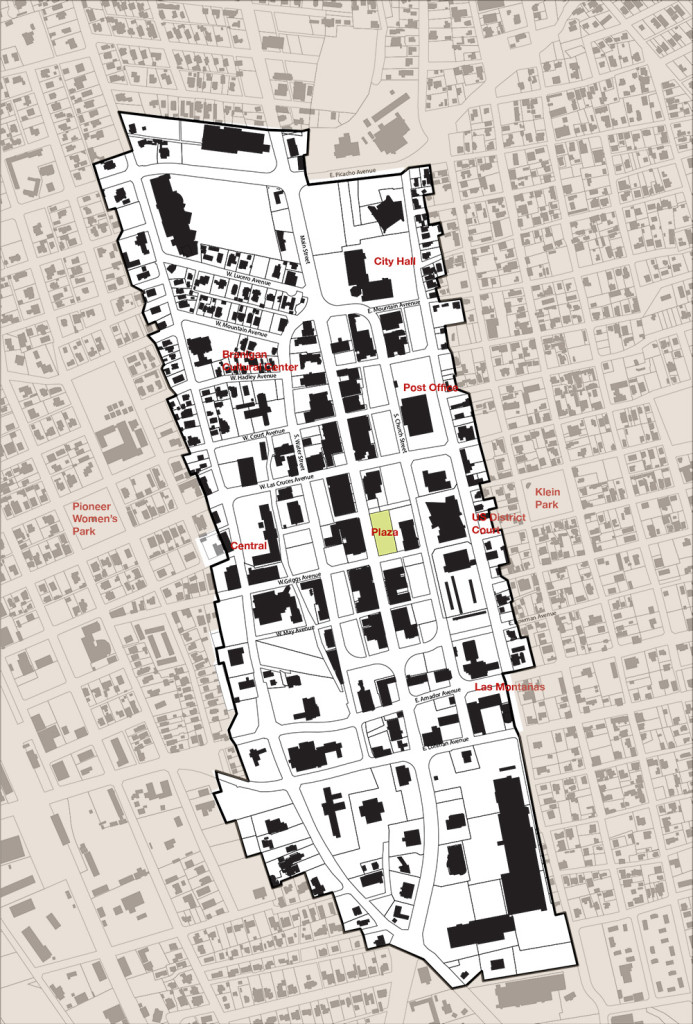 Q: How are we going about this?
A: We'll do this together. And instead of stringing a discussion out over months, we're compressing the conversation into four intense days of exploring the hopes and concerns of residents, business people, elected officials and staff, just as we did for the Downtown charrette in October of 2013. As we move through the week, starting with an opening presentation and discussion on February 16 and ending with a review of the four days' work on February 19, we'll identify key goals and test strategies to achieve them. By the concluding review, we should have general agreement on an outline for an updated Downtown Master Plan.
Q: So everybody has to be in meetings for four days straight?
A: No. The week is organized to provide cycles of information sharing, community critiques of work in progress, and updates that respond to comments and questions. People can pick and choose how and when to join in the discussion in person. Or they can just follow the daily reports on this website. The schedule for the four days is here.
Q: There are different sorts of meetings on the schedule. How can someone choose when to participate?
A. It depends on your interests and your daily schedule. If you can attend just one or two meetings, the opening and closing ones are best for getting a grasp on goals and how they're served by the four days of collaboration. If you want to weigh in on topics such as the Downtown economy, adjacent neighborhood issues and transportation, there are sessions designed to focus on those subjects. There are also talks over the lunch hour from national experts on urban retail and walkability. Of course, we'd love to see you at as many meetings as possible. And again, you can quickly background yourself on the issues and on the progress towards the concluding Friday session by following along on the website and posting comments or questions at the bottom of the news posts.
Q: Who's running this process?
A: The City of Las Cruces, with Downtown Coordinator Andy Hume acting as project manager. The City has contracted with PlaceMakers, LLC, a consulting firm that specializes in collaborative planning approaches such as this, to facilitate the process and draft the Plan. PlaceMakers is the same firm that drafted the 2013 Plan update and Plaza design. Here you'll find the entire project team and contact info.
Q: Are these four days the only chance for citizens to review and comment on the Plan?
A: No. We're using this process to inform the first draft of the Master Plan. When the City gets the first PlaceMakers draft, it will go through the usual process of edits and public comment periods on the way to final adoption of a suitable final draft. We'll update the website with reports on progress and opportunities to participate.